Alumni Engagement Program
Our alumni engagement program equips alumni engagement officers with advanced engagement skills to build competence and confidence in the following core areas:
Disciplined engagement process that generates alumni partnerships:

Attending
Volunteering
Advocating
And/or giving

Enhanced prioritization of alumni/volunteers
Purpose-based programmatic efforts that yield results
Effective identification and qualification
Curriculum
Over a 5-month cycle, blended workshops and individual coaching sessions that leverage embedded consultants to engage alumni engagement professionals in collaborative and sustainable behavior change. All sessions are designed and conducted to allow new material to build upon previous sessions. Client-specific learning modules can also be added to the program.
Outcomes
Tools and skills gained:
Ability to reframe Alumnus(a)/Engagement Officer interaction
An engagement process that integrates into a defined fundraising process
More compelling and effective alumni and volunteer interactions
Ability to identify, recruit, and manage volunteers
Documented outputs: alumni engagement integration into client-specific Donor Engagement ProcessTM, Volunteer Role Worksheet and Inventory, Volunteer Management tools, strategic Event Management Worksheet, Portfolio (work or individual) Management Tools
Scope & Approach
Five (5) 3-hour monthly workshops hosted on-site
Five (5) individual coaching/strategy calls
DiSC personality profiles for each participant
Ad-hoc calls and in-person meetings
Executive management review meetings at two points during engagement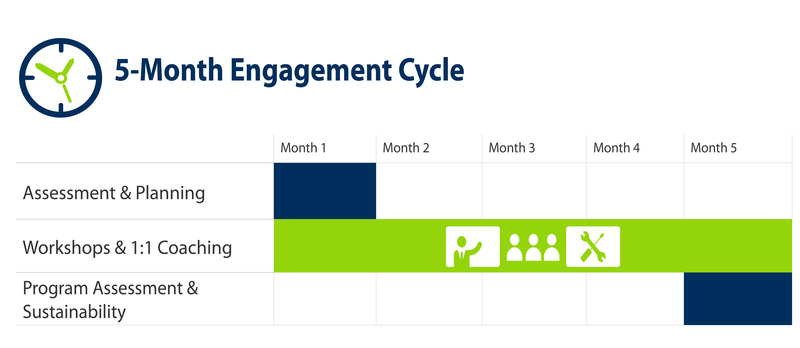 For more information, please contact us at 760.496.9205 or info@plusdeltapartners.com.