Discipline of Frontline Fundraising
Our signature program enables frontline fundraisers to more efficiently and effectively raise major, principal and planned gifts.
Curriculum
Over a 10-month cycle, a cohort of frontline fundraisers engages in a combination of small-group workshops, individual coaching sessions, in-portfolio assignments and role plays. All activities are designed and conducted to allow new material to build upon previous sessions. Customized learning modules can also be added to the program.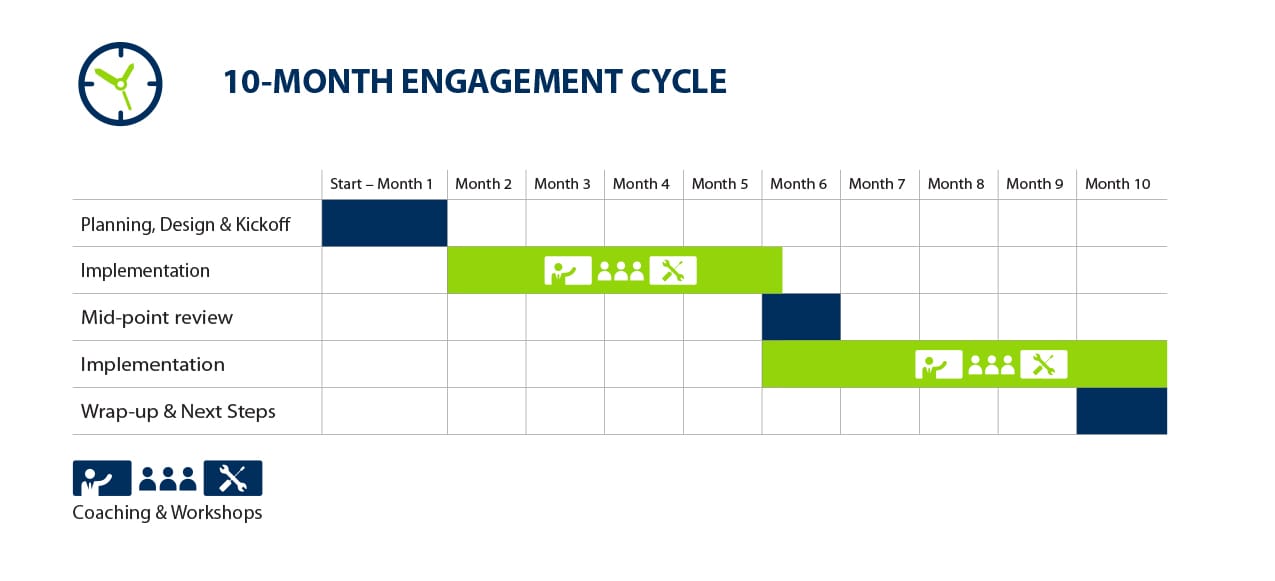 Benefits
A Fundraising Culture. Development organizations adopt a set of mutually reinforcing values, communication practices, processes and assumptions that contribute to efficiently and effectively raising more money faster.
Empowerment. With raised awareness about donor insights and philanthropic process, skills and tools frontline staff employ include:

A repeatable fundraising process
Powerful language and communication tools
Facilitation skills
Effective collaboration – both internally and with donors

Accountability that motivates measurable and sustainable results
Results
Increased number of gifts at higher average gift amounts
A balanced – strategic and interpersonal – approach to fundraising
A more cohesive, confident and effective team
More satisfied donors
Typical Workshop Sequence
The Donor Engagement Process
Qualifying and Trust Building
Shortening Solicitation Cycles
The Giving Formula
Fundraising Priority Impact Statements
Opening and Closing the Gift
Role Play
Portfolio Management