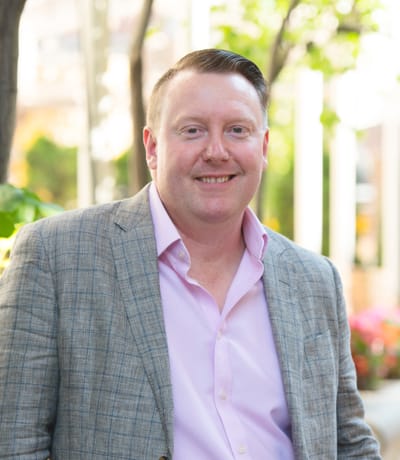 "I always knew there was a better way of equipping people with tools and practices to be more successful fundraisers and, after 20 years of looking, finally found the answer in Plus Delta."
Brad first discovered PDP while leading a $250 million comprehensive campaign at Oberlin College. Under Brad's leadership and employing Plus Delta methodology, his team developed strategies that elevated fundraising revenue from approximately $22 million to more than $40 million annually, and enabled Oberlin to exceed its financial campaign goal 18 months ahead of schedule. In addition to his work in higher education, Brad has also led fundraising efforts at small to mid-sized arts and culture organizations in Virginia, New York and Massachusetts. He has a track record of partnering with donors at all levels to achieve meaningful philanthropic outcomes and lasting relationships defined by trust, openness and collaboration. Today, he brings 20 years of frontline fundraising and management experience to PDP clients and is constantly motivated by the opportunity to change the fundraising profession for the better, one client at a time.
Brad holds a master's degree in early American History from the College of William & Mary and a bachelor's degree in history and philosophy from Baldwin Wallace University. Always continuing to hone his skills, he plays an active role as a leader and presenter at professional events including the Ohio-5 Fundraising Conference and the Magic Conference. Brad lives with his wife and son in Wellington, Ohio and serves as a volunteer and trustee for multiple community organizations.