Sandy Nichols
Senior Consultant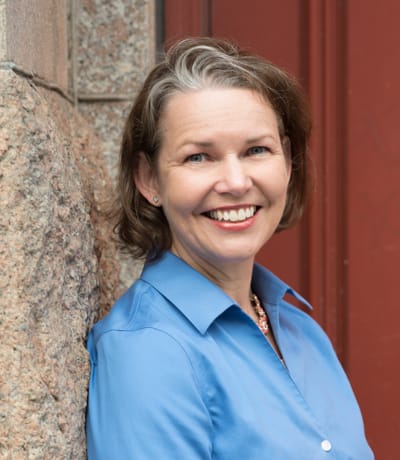 "At Plus Delta, I have the opportunity to partner with experienced fundraising professionals with an interest in being lifelong learners and, together, we discuss strategies that strengthen their skills and, often, their job satisfaction. Knowing we're making a difference is very fulfilling."
Sandy brings more than 20 years of personal fundraising experience to Plus Delta and loves coaching other fundraisers through the daily problem-solving challenges the job presents.
Prior to Plus Delta, Sandy spent eight years first as the Director of Annual Giving at The College of Wooster and then six years as Director of Development for the College. In this leadership role, she focused on raising individual gifts of $100,000 and above, and also managed reunion giving for the 50th reunion classes, successfully securing over $20 million in combined gifts from the Class of 1965, which to date is still the largest class gift in the college's history.
In addition to her roles in higher education, Sandy has seven years of fundraising experience for the arts. At the New World Symphony she was responsible for their Gala, raising over $550,000, and for management of 100 other meetings and special events annually. And, during 4 years at the Boston Symphony Orchestra, Sandy took on increasing levels of responsibility within the Tanglewood Development Office –managing a team of 3 and more than 30 volunteers, raising $2.2 million annually, and overseeing the fundraising and membership fulfillment of the Tanglewood Friends program.
Sandy holds a master's degree in non-profit leadership and management from Walden University and a bachelor's degree in English from the College of Wooster. She and her husband Steve, live in Wooster, Ohio where Sandy is an active member of Rotary International and serves on the boards of Independent College Advancement Associates (ICAA) and the Wayne County Humane Society.